Sourcing For the Right Designer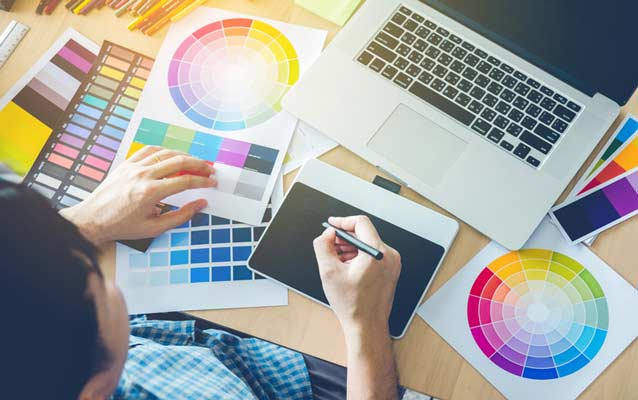 Whether you want to run an online store or simply wish to provide information to your customers, a website is essential for today's businesses. Consequently, web designers are in high demand, and there are various ways to hire one. However, more possibilities do not always mean an improved service. It is challenging to pick one out of numerous choices because more options mean more chances of picking the wrong one. If you're working with designers for the first time, the possibility of feeling overwhelmed is heightened. To help you through the hiring process, Webolutions web design company has written this guide to walk you through each step.
Be aware of your wants and desires.
We recommend making a list of websites you admire and why you like them before beginning your search for a web designer. You can commence the process by selecting a few that you enjoy (perhaps that's what you're seeking), others that work well for their workflow, or others that have good features. You will be able to help designers to meet your needs."
Review their portfolio
If you are looking for a proficient web design studio/agency, the first thing you should look for is their past work and their current clients. Does their previous work match yours? Would you be able to contact any of the designer's clients and get their opinion of him?
Consider hiring a designer familiar with your platform or content management system (CMS) and can suggest the right one for you.
Webolutions web design company, recommends you choose a company with experience developing sites using the program/CMS you chose. It's a great idea to use a list of the companies' partners as a way of determining whether or not the designers are properly accredited since many of these companies also have partner ecosystems. You should look for a company that can help you decide what CMS is right for your business and your goals. If you still haven't selected a CMS, find a firm that can assist you in this decision."
Negotiate terms and prices
Finding out if their schedule and budget will work with yours is the most practical consideration when hiring a web designer. Many web designers will set their prices based on the number of pages, hours worked, etc. After estimating the amount of work it will require, some companies will vary their pricing from project to project.
To be sure you understand exactly what you are paying for, it's crucial to check the terms of the deal. The date and method of payment are essential factors to consider. Does the app work on tablets and smartphones? Do you need to request extra labor after a certain number of revisions? When will the web design be completed? Will you cancel the job if one of us needs to?
Ownership of the design (and content of the website) should belong to you.
Webolutions web design company which provides data-driven public relations, advises you to ask a designer or developer if they will give you their intellectual property rights. Having control over the content and design of your website is important to know upfront, because not always having control can negatively impact your ability to get investment capital and when you want to sell your business. The majority of designers, developers, and agencies will sign over all intellectual property rights. That's the norm. "Not doing so raises red flags."