Can CX agents work for multiple companies?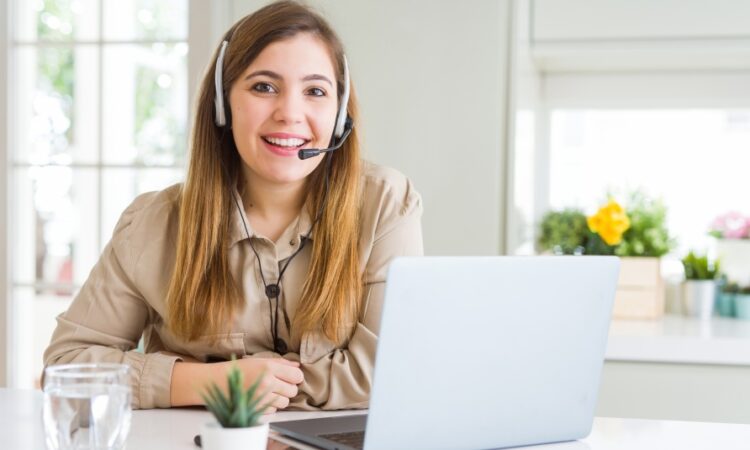 Beautiful young operator woman working with laptop and wearing headseat with a happy and cool smile on face. Lucky person.
VOIZ is an interactive platform that offers customer experience solutions to companies. The platform works mainly on a gig or project-based model. This allows CX agents the flexibility to work with multiple companies at the same time. This is made possible via the slot system on which VOIZ operates. A CX agent can select different working slots and days for different companies. 
Working with VOIZ proves to be an advantageous proposition for both agents and companies. The platform allows companies greater flexibility and scalability by moving to a self-serve remote model. At the same time, it allows agents to work from the convenience of their homes and save up on a lot of expenditure. Agents have the benefit of working at a time of their convenience too because of the slot model.
The vision that VOIZ follows is "We make work from anywhere dreams happen." An agent affiliated with the marketplace can work from anywhere in the world and on different gigs at their convenience. The platform allows agents the liberty to work for 2 slots in a day. Each slot is of 4-hour duration. Once gigs are published on the platform, agents can apply for the same depending upon their skill set and work experience. Agents are then selected for gigs by companies after careful screening and interviews. The final selection is made on the basis of the bids made by the agents.  Selected agents are further trained before they start working on their respective projects. 
The part-time working model allows CX agents to pursue their different career paths at the same time. VOIZ allows agents the freedom to take up gigs while pursuing full-time employment elsewhere. When working with VOIZ, an agent can select from 2 broad types of projects. They could become a resolution partner to customers and handle their queries and settle their grievances. Or they could become a seasoned telesales expert and sell a product or service on behalf of the company. Payment is rolled out to CX agents upon delivery of gigs. The payouts are timely in nature and completely hassle-free. 
VOIZ not just provides agents with employment opportunities to grow but also a chance to work on their skill set. VOIZ Academy has a selection of courses teaching skills relevant to the gigs posted on the platform. By taking up these courses, CX agents increase their chances of getting selected for a project. Freshers benefit too since they get to learn more about the skills required to excel in a gig.  If you are an individual who is constantly driven by the need to excel professionally or you are a seasoned CX agent looking for new growth avenues, VOIZ is the platform for you.