How NetBase Uses Social Media Listening to Enhance Business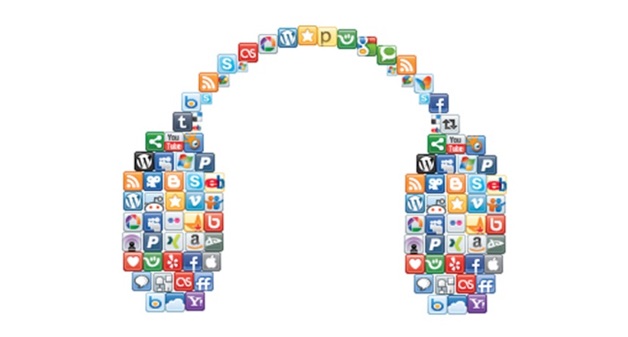 Social Listening
While social media listening has grown to bring an added significance to the way corporations run their businesses, they have also brought many more decisions to make about how they relate to their clients, followers, and customers. When we think of social media listening, what do we understand buy its use? Do we first think of the concept and what it is intended to mean, or do we encompass the many ways in which social media listening is being used to communicate with a companies social media stream population? Social media listening has become a business in itself, and NetBase has also reached such a level of success in helping large companies integrate social media listening into its various marketing streams.
What is NetBase
The essential role of NetBase is to take in all types of social media and analyze them to produce knowledge that can be used to make actionable decisions for a company. First and later knowledge assets gained are then refined and established as a launchpad for the business to drive marketing research better. NetBase has helped hundreds of successful Fortune 500 companies strengthen its social media focus to deepen its knowledge base for future progressive marketing campaigns.
Social Media Listening Reports
The phrase social media reports can be difficult to understand. We can look at a couple of examples to get you started. For example, if you are a business who wants to know how your "XYZ" Protein shake is viewed by those who purchase it at one of the outlets you have designated then specific reports that led you to have a better understanding how a demographic of consumers prefer your "XYZ" Protein shake over your competitors would be one type of story.
"XYZ" Protein Shake Demographics
Ages: 20-29 :Twitter
Ages: 30-39 :Facebook
Ages: 40-49 :LinkedIn
Ages: 50-59 :Facebook
Ages: 60-69 :Facebook
Because you know you can find out more of your audience or customer reaction to your product by "listening" to their social media feeds, then you can either hire a full-time person to do this work for you or hire an agency that specializes in this work. Today many companies offer this kind of social listening report for companies and provide real-time data for each element that is being tracked. The critical decision for a company is that they can initiate a set of reporting criteria for the program they use. Secondly, besides choosing their standards, a company can also select the level in which they want to track these variables in social media.
Using Data to Drive Campaigns
There are hundreds of ways this kind of information can help a company striving to grow in the marketplace. For example, a company can take the information received from a social listening application and use it to drive a current sale they are having in their stores. The scenario may run like this. On day 1, they launch their sale in 10 select stores and monitor their social feeds in the general areas in which the auction is run. Secondly, once the data is in, they can either continue the sale, change it, or roll the deal out to a different part of the country. Thirdly, this collaborative effort between the marketing department and social media feedback can become more refined at each new launch of a new product or service. These kinds of marketing tools are being used by Coca-cola®, Taco Bell®, and other highly successful businesses.