Why Should You Customise Your Business Application Development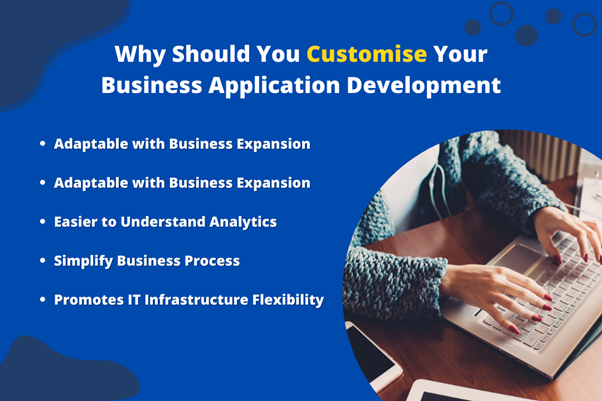 Everything can go digital now, and your business can survive while all employees work at home. However, you need to adjust and use modern business processes to keep your daily operations more effective. For instance, you can switch to Slack instead of using Facebook Messenger to interact with your colleagues. You can also use Microsoft Dynamics 365 to improve your customer relationship management. Nonetheless, your company should focus on business application development.
Customising your business application will cater to your specific needs and make your business more efficient in the long run. The fast and automated workflow can also help your employees do the job. So, learn why customising your business application development helps your company grow.
1. Adaptable with Business Expansion
With customised business application development, you can be more adaptable to business expansion. Of course, there will come a day when your company will expand and meet more customer needs. So, during this period, your business applications can grow and stay relevant to your needs.
2. Helps in Saving Business Data
With a customised business application, you can also save confidential data for your company. For instance, you can use SAP HANA in Singapore, which stores data in its memory rather than a disk. It can help your business protect such information and avoid losing the data when accidents happen.
3. Easier to Understand Analytics
As you can gather more data through customised business applications, you can have an easier time understanding analytics. In doing so, you can decide on better solutions to help your business grow. You can also change your policy if the data needs to be an improvement.
4. Simplify Business Process
Manual jobs will only complicate things because business processes have moved forward from using papers and typewriters. Nowadays, you can simplify your business processes with a hyper converged infrastructure, where you can combine all traditional data centre elements, including storage, networking, and computing. Business application development will help make your job routine an easier task.
5. Promotes IT Infrastructure Flexibility
Another benefit of customising business application development is that it promotes work flexibility. It means you can use business software that you can use for multiple purposes. For instance, you can use Slack for team meetings and announcements.
Keep your business advanced with Hitachi Asia (ICT Solutions), which can help you with business application development. Visit their website to learn more about SAP HANA, hyper converged infrastructure, and Microsoft Dynamics 365. a