A to Z on ITIL Professional's Skills&Roles in the IT Industry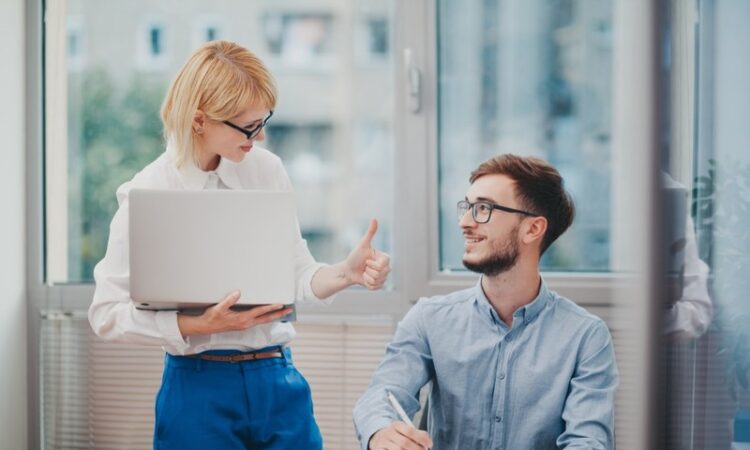 Aspirants looking to pursue a lucrative IT career must learn the fundamental concepts and terminologies used across the tech universe. ITIL 4 refers to IT Infrastructure Library that plays a noteworthy role in the IT career path.
For beginners, starting with ITIL 4 Foundation allows them to enter their career with knowledge of specific management jargon&concepts. Besides, it helps them understand how behavioural and cultural principles impact the work, driving the organisation beyond technology. Here are the skills that every ITIL 4 managing professional must have.
Top-Notch Proficiencies Every Astute ITIL Professional Possesses
With newer opportunities emerging for IT experts at organisational levels, companies start training or recruiting individuals with high certifications. Training and certifications like ITIL not only prepare professionals for technical processes but also offer a broader landscape of opportunities.
Upon boosting their resumes, project professionals and tech experts receive around a 15-20% of hike in salaries. Since ITIL ranks the seventh most demanding IT certification, candidates start developing their skill sets to get the training and qualify. Here are the top-notch skills each ITIL professional has:
#1 Proficiencies for High-Quality Delivery 
The ITIL framework comprises tools that power collaboration within the IT teams. It delivers value around a specific business. So, high-quality delivery skills get used in various projects, organisations, and teams.
#2 Worldwide Recognition 
The ITIL framework offers a common language of proven and practical guidance for establishing ITSM, with consistency and continual growth. It gets used by practitioners and conglomerates globally. Since it's an in-demand certification, ITIL also explores a new door of opportunities for people to explore.
#3 Aligning Disruptive Technologies
ITIL 4 is the fourth version that bridges the sought-after practices with Industry 4.0 (i.e. Fourth Industrial Revolution). This new framework allows companies to transition into digital technologies smoothly. It also offers flexible and practical support for the adaptation. By working holistically, this framework focuses on transparency, collaboration, and automating where possible.
Evolving technologies such as artificial intelligence, robotics, and IoT(Internet of Things) are critical for businesses to grow. However, they also come with limitations. ITIL 4 encompasses different methodologies to manage the iterative nature.
#4 Instilling a Proactive Culture 
The fourth version of the ITIL framework trains individuals to concentrate on consumers' expectations & UI or user experience. It helps them plan for contingencies & take precautionary measures to prevent them from reoccurring. Besides, it also improves the service delivery quality and inculcates a newer proactive culture.
#5 Objective-Centric Strategies
Another critical aspect that ITIL 4 trains the aspirants is the focus on generating businesses. It enhances business productivity, competence, and customer relationships. That is how a ITIL 4 strategic leader tends to opt for budget-friendly strategies. This method not only optimises resources but also offers a holistic approach to the work.
Before you opt for the ITIL training, a candidate requires enhancing skills like:
Astute understanding of analytics and AI
Knowledge of BRM or Business Relationship Management
Knowledge of tech-enabled business capabilities
Potential to manage customers
Great collaboration and communication skills
Problem-solving &analytical proficiencies
Resolving complex business problems
Flexible &agility
Communication skills both verbal and written
Management skills
Negotiation skills, and more
The Dutiful Responsibilities of an ITIL Expert
For ITIL experts, structuring and implementing a tailor-made IT solution management strategy is straightforward. They have an in-depth understanding of specified requirements. Effective ITIL management helps organisations in constant improvement of solutions according to customer needs.
With more businesses realising the ITIL management benefits, the demand for certified experts is emerging at lightning speed. ITIL experts have several job roles according to their organisational requirements. The responsibilities might vary depending on their job role. A couple of them are:
Service Strategy Manager: For communicating and implementing the strategy
Demand Manager: For understanding and influencing customers' requirements for services
Business Relationship Manager: Maintains a relationship with customers, thereby identifying & ensuring that the service providers meet the customers' needs
Service Portfolio Manager: Decides the strategy for serving customers in cooperation with IT Steering Groups
Given below are the different ITIL job roles and responsibilities:
Service Delivery Manager
IT Manager
IT Project Manager
IT Analyst
Engineering program manager
Service Transition
Senior IT Project Manager
Service Operations
Asset Manager
The demand for ITIL certifications is evident in this tech industry. If you aspire to become a proficient ITIL 4 managing professional, let Trainocate guide you with their courses.