Benefits of Customer Communication Management Software for Small and Medium-Sized Enterprises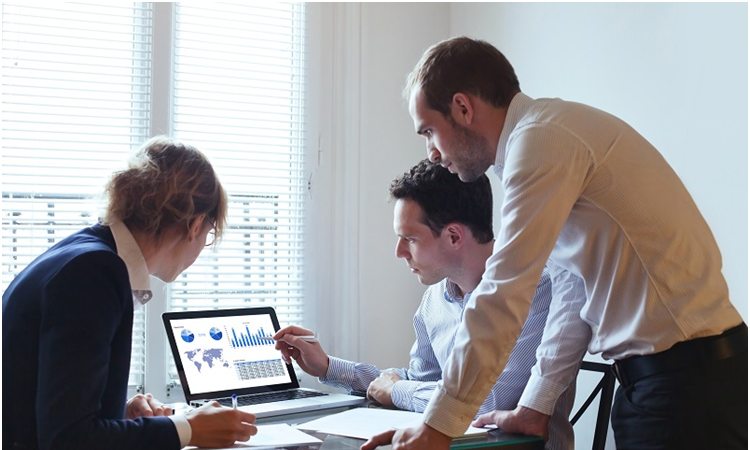 Customer communication is a crucial part of running a business. With the rise of social media, it's more important than ever to have a customer communications strategy in place. However, with so many different channels and messages to manage, it can be hard to stay on top of everything. Customer communication software can help solve this problem by centralizing all of your customer interaction in one place. With that in mind, here are some benefits CCM software can provide for you and your SME.
How CCM software is useful
As an SME owner, you're already aware that you have to keep track of a lot of different documents and files from your sales or customer support channels. A good place to start would be customer support and sales logs. But in addition to tracking customer interactions, you're also keeping a record of all of your interactions with customers.
Although it's a lot of information, it doesn't have to be so overwhelming. That's where a customer communication management system comes in. Allowing you to upload all of your customer communications directly into your system, this software lets you organize your customer communication data in an easy-to-read format. As such, you can easily get an overview of the performance of each customer communication channel, both across your company and across the industry.
Why customer communication management is important 
Customer communication is a crucial part of running a business, but without a way to effectively manage that communication, it's hard to effectively manage the entire business. There are three main reasons why customer communication management software is so important. 
Firstly, CCM software allows you to record customer interactions to evaluate the effectiveness of different communication channels. Secondly, it can help you to track every customer interaction and have all conversations organized in one place. Finally, CCM software can help you to view all conversations in one place and provide context to the conversations so you can interpret information before discussing them with your customer.
The benefits of using customer communication management software
Communication with your customer is extremely important. The most obvious benefit of using CCM software is the ability to update all your online accounts on a consistent basis. You won't have to spend your time updating individual pages, posting about the updates, or trying to get all of your content updated. With CCM software, everything is handled for you, and you can focus on doing what you do best: selling.
Managing customer communication is easier with customer communication management software. With CCM software, you can better organize your messages to ensure that they reach the right person at the right time. For example, you can make sure that the email you send out is sent out at the right time so that your customers are responding to you.
Benefits of customer communication management software for SMEs
SME owners don't always have the skills to keep a lot of messages in mind at once. With the right customer communication management software, you can filter through your messages to find the ones that need your immediate attention.
Another benefit of customer communication management software is that you can segment your customers into different groups that you can send different messages to. This helps to provide more targeted customer service. Customer communication management software is especially useful for improving customer engagement and maintaining customer relationships. By giving your customers' different messages based on who they are and what they need, you can maintain a good relationship with them.
Conclusion
Customer communication management is one of the most important things a company can do. The right solution can make sure that all of your customer interaction channels and communications are efficient and consistent, which helps to maintain the confidence of your customers.