Why the "Culture of Privacy" Should Be Made a Priority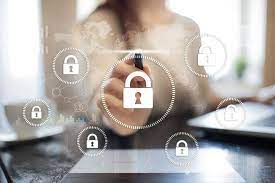 In essence, personal information is property that belongs to the consumers. As such, it is something that companies need to safeguard and handle with care. Companies need to also think more about what is best for the consumer when handling their personal data.
Companies need to also know how to accommodate consumers and the rights they will exercise under some privacy regulations.
As the needs of companies develop and advance, many data security and cloud storage companies have created Data-Protection-as-a-Service models. In essence, DPaaS or data protection as a service is a gathering of web-delivered or cloud-based services that allow organisations to protect their data assets.
Data-Protection-as-a-Service also enables organisations to upgrade their network options as well as their recovery options. Nowadays, companies need to make a "culture of privacy" a priority. In the 2020s, a culture of security and privacy will become a watchword.
This is important as it will force important changes in business policies, business processes, and corporate awareness of privacy. Any time changes in procedure, corporate culture, and policy is talked about, the compliance function is considered crucial.
Below are some of the most important goals companies need to focus on if they want to develop a culture of privacy within their organisation:
Data Management
The regulation will include a list of specific types of data or information that is within the scope of the DPA or the Data Privacy Law. This includes names, photos, audio recordings, biometric data, Internet search history as well as any other information that can be reasonably associated with a particular person.
The most basic compliance capability is to understand what are the personal data that are collected by your company. What are the business processes that will touch it? Where will the data enter the extended enterprise? Where will the data be stored?
Monitoring and Assessment of Third Parties
Third parties oversight is not really a new capability. However, the DPA encourages the need for that capacity to new heights. For instance, it will draw the distinction between service providers as well as other third parties.
A service provider will receive personal data from the business as part of a written contract, to execute a certain task for you including writing a legal brief, hosting a website, running payroll, etc.
Compliance functions need to also sharpen their assessment of third parties to ensure there is a clear understanding of the exact business relationship and to assure that it meets all the criteria for service providers.
Establishing Compliance Business Processes
It is important to keep in mind that the DPA gives residents specific rights to their personal data. For instance, under the DPA, consumers have the right to see the information or data a certain company has collected about them.
Security specialists have been able to identify bogus data access requests (where hackers pretend they are someone else and dupe the company into sharing the data they are asking for). Companies need to be more aware of this type of threat and create identity-confirmation controls into their access request procedures.
Consequently, companies need to also devise procedures and policies that can help ensure it is done the right way including a way for consumers to submit the request, the procedures that will identify relevant data, and a way to present the list of data back to the consumer.
Consumers also have the option to ask companies to have their personal data deleted. Basically, the DPA will require that the compliance functions get more involved in terms of restructuring the business processes since many processes now include some processing of personal data, and attaining DPA compliance is mainly about handling personal data properly at all times.