Effective PPC Management Tips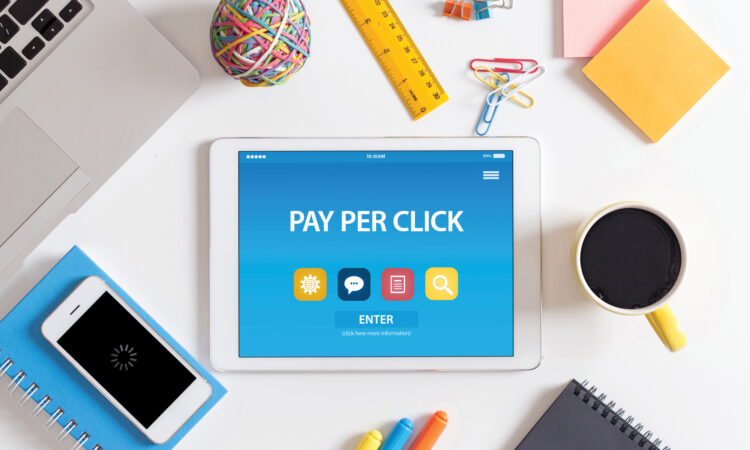 PAY PER CLICK CONCEPT ON TABLET PC SCREEN
As a PPC manager, there are several techniques that you can apply to your campaigns. Some of them are Split testing, Conversion rate optimization, Page load speed, and Visual stability. Whether you choose to use these strategies or not, it is vital to have an expert managing your campaign.
Split Testing
Split testing is one of the most important elements of any PPC management. It allows you to experiment with different elements of your campaign to determine which are most effective and which are not. To create the best split test, you should have an idea of the objectives of your test and how it should work.
Another tip is to use the query reports of your campaigns to find out which keywords are ineffective for your campaign. The query reports contain information on which keywords lead to clicks and which ones do not. It is also important to rework and split test ad copy to optimize effectiveness. Writing a compelling call-to-action in three lines or less is not easy, so you should seek professional help to ensure you get the best results.
Conversion Rate Optimization
As the name suggests, conversion rate optimization involves refining your website and content to convert website visitors into paying customers. This can include tweaking sales copy, layout, and PPC ads. These tweaks will increase your conversion rate, leading to higher revenue and lower acquisition costs.
Conversion rate optimization can be performed on a blog site. Creating text-based CTAs within a blog post is a great way to improve your conversion rate. Many site visitors do not read blog posts in full. Therefore, using text-based CTAs within your blog posts can increase conversion rates and improve your site's user experience. In addition, this technique is less risky and generates more leads.
While most businesses focus on maximizing revenue and sales, it is also important to define and track other conversions. For example, you should track email sign-ups and product wish lists. While these are two of the most important conversions, you can also optimize your website for other types of conversions.
Page Load Speed
Page load speed affects your conversion, page views, and bounce rates. Studies have shown that sites with a slower page load decrease conversion rates. Moreover, a slow page load time will make users less likely to recommend your site.
One of the first steps to improve page speed is to test your website on different devices and browsers. After that, you can use tools provided by Google to check the speed of your site. However, if you want more detailed results, you can invest in a real-time monitoring tool.
Visual stability
When it comes to performance, visual stability is a vital aspect of a website. All page elements must remain in place, even as users read text or watch video content. Moreover, it should not be affected by loading files, which can lead to a user getting lost. In addition, improving core web vitals will improve user experience and optimize your SEO efforts. It can also convert PPC ad clickers.
Bid strategy
Bid strategy is an important aspect of PPC management. It determines the costs of your advertising campaign. You don't want to spend more than you have, but you also don't want to spend less than you have to. A bid management tool can help you set the right bids and manage your bid prices across your campaign. By understanding how to set your bids correctly, you can have your ads appear in front of your target market at the optimal price.
Automated bidding is a great option for brand campaigns since you only want your ads to appear when someone is looking for your products or services. You can even set a maximum cost per click (CPC) for this type of campaign to stay within your profitability limit. However, this strategy is best suited for small accounts with few campaigns and may not be as effective for large accounts with many campaigns. To ensure that your bids are right, monitor keyword impressions, CTR, and conversions.