Your Mailroom, Secure: How Technology Updates Your Delivery Process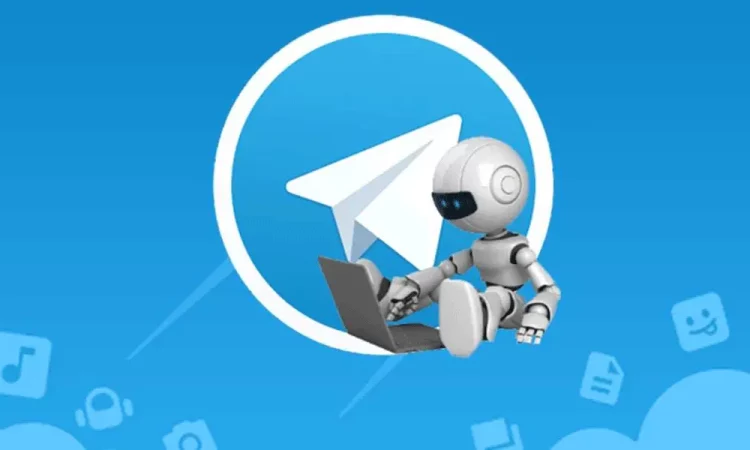 Are you looking for ways to improve the safety and security of your mailroom delivery process? With the current, ever-changing state of the world in flux due to COVID-19, it is now more important than ever to ensure that we are utilizing the safest practices available.
Innovative technologies have made it possible for companies across a wide range of industries—including publication fulfillment—to streamline their delivery process and offer customers secure solutions with peace of mind. Read on to discover how technology updates can help transform your mailroom today!
Introducing Technology into Your Mailroom for Secure Fulfillment
In today's modern world, having a mailroom that utilizes technology can make all the difference when it comes to secure fulfillment.
Imagine being able to better track packages and know exactly when they arrive, as well as having the ability to remotely manage and monitor the entire process. With the introduction of technology into your mailroom, you can easily achieve all of this and more.
Not only does it make the process more efficient, but it also leads to enhanced security measures, ensuring that all deliveries are safeguarded and accounted for.
Streamlining Receiving and Storing Processes
In today's fast-paced world, time equals money. Companies constantly strive to find ways to optimize their processes to save both time and money. Streamlining the receiving and storing processes can lead to significant cost savings and increased productivity.
A well-run warehouse is essential for any business that deals with inventory or raw materials.
By minimizing the time and effort required to receive and store materials, warehouse teams can focus on other essential tasks, such as organizing and fulfilling orders.
With efficient receiving and storing processes, supply chain management becomes more dynamic, allowing companies to be more responsive to market demands and changing business needs.
Automating Delivery with Robotics and AI
The future of delivery is rapidly evolving with the advancement of robotics and artificial intelligence. Imagine your package being delivered by a self-driving robot that navigates the streets with ease and efficiency.
With automation, there is no need to worry about human error or delays caused by traffic. AI technology can also optimize delivery routes in real-time, reducing the time and cost of delivery.
Customers will benefit from faster and more reliable delivery, while companies can save money and improve their bottom line.
The integration of robotics and AI is a game-changer that will revolutionize the logistics industry and bring us closer to a world of seamless and smart deliveries.
Tracking Packages and Reducing Paperwork
In the digital age, it's no surprise that more and more people are turning to online shopping for convenience and ease. However, with online purchases comes the hassle of tracking packages and dealing with the mountains of paperwork that seem to never end.
Thankfully, with advancements in tracking technology and a focus on reducing paper waste, managing packages has never been more streamlined and environmentally friendly.
Whether you're a frequent online shopper or a business owner who ships products, switching to online tracking and documentation can save you time and effort while also minimizing the impact on the planet. So why not make the switch today and enjoy hassle-free package management?
Safeguarding Against Data Loss
In today's digital age, data loss can be a devastating blow, both personally and professionally. Losing important documents, photos, or sensitive information can cause a major setback that can take months, if not years, to recover from.
The good news is that there are ways to safeguard against data loss. One simple solution is to regularly backup your data to an external hard drive or cloud storage service. It's also important to protect your devices with password protection and antivirus software to prevent hacking and malware from infecting your system.
In addition, educate yourself on best practices for safely handling and storing data to minimize the risk of losing it.
Optimizing Efficiency and Costs with Improved Mailroom Management
The mailroom is often an overlooked aspect of office management, but investing time and resources into improving its efficiency can have a significant impact on a business's bottom line. By optimizing mailroom management, companies can streamline their processes, reduce costs, and improve turnaround times for deliveries.
This can lead to increased productivity, more satisfied customers, and a stronger reputation within the industry.
By implementing best practices such as automation, tracking, and employee training, businesses can achieve these benefits while also staying ahead of the competition.
So, if you want to maximize efficiency and minimize costs, it's time to take a closer look at your mailroom management.
When it comes to publication fulfillment, implementing cutting-edge technology can completely revolutionize the mailroom. With the help of robotic automation to deliver packages quickly and securely, as well as AI tracking and tracing systems, it's easier than ever before to keep tabs on incoming items and make sure they get immediately put to use.
Not only does this reduce paperwork, but it also makes it easier to keep track of data in a secure way. Meanwhile, streamlining processes like receiving and storing enables you to make the best use of resources, helping you save both time and money.
With improved mailroom management provided by modern technology, the possibilities for streamlined operations and cost efficiency are endless!