HONOR MagicWatch 2 Evaluation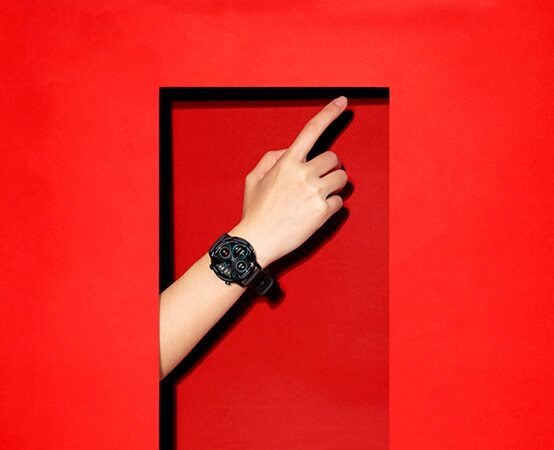 HONOR MagicWatch 2 is a smart watch. It is with a series of fitness functions. It has excellent battery life and quality. Compared with HUAWEI Watch GT 2, MagicWatch 2 is comparable to GT 2 in all aspects. The big advantage of it is the price.
Screens and Features
MagicWatch 2 looks great. The frame is made of aluminum. It has matte treatment. Users don't have to worry about any wear and tear to damage it.
There are two configurations: 42mm and 46mm. The biggest advantage of choosing a larger version is its display screen. The 46mm version is equipped with a 1.39-inch AMOLED screen. It is with a resolution of 454×454. To sum up, the panel is full of vitality. It can get enough brightness. Outdoor viewing is convenient. The smaller MagicWatch 2 is equipped with a 1.2-inch AMOLED screen. It has high definition resolution.
HONOR MagicWatch 2 and HUAWEI Watch GT 2 are identical in performance. It has the same health and fitness functions as Watch GT 2. It has a proprietary operating system. MagicWatch 2 's fitness experience is good. The device can display heart rate information, calories burned, etc.
For a person who often goes to the gym and does weight-bearing training and aerobic exercise MagicWatch 2 can provide a lot of useful data. It is a good incentive tool. Maintaining a constant heart rate will encourage you to exercise harder. This is to achieve a "fat burning" state. There is a timer that can be used to monitor the rest time at any time.
HONOR MagicWatch 2 is not useless when you leave the gym. The device can monitor your stress level, sleep. It can provide you with a series of breathing exercises to try. All the data collected by MagicWatch 2 is stored in HUAWEI's health app. The data can be used on Android and iPhone.
Just like the wearable device's own interface, this application is easy to use. It shows you a series of information, from exercise steps to calories consumed. If you want to realize your weight loss determination, you can add your weight information. This can help you track your fitness trip.
Battery
Although its screen is always on, this consumes a lot of power. The HONOR MagicWatch 2 has excellent battery life. In fact, we can use it for a week when it is fully charged. If you turn off the display screen, the battery life can be extended by another week. The power of this wearable device can recover from zero to 100% in more than an hour.
Price
HONOR MagicWatch 2 is cheaper than HUAWEI Watch GT 2. But the technology company continue to lower the price. HONOR MagicWatch 2 for sale in UK is in progress. Before December, you can enjoy a 30pound discount on HONOR's website!
Summary
Advantages: excellent manufacturing quality, gorgeous AMOLED display screen. It has super large battery capacity, extensive health functions. It has display screen that can be turned on all the time.
If you are a fitness enthusiast and want to buy a smart watch, HONOR MagicWatch 2 is a good choice.