MilesWeb VPS Hosting Review: Balancing Best Feature As Well As Price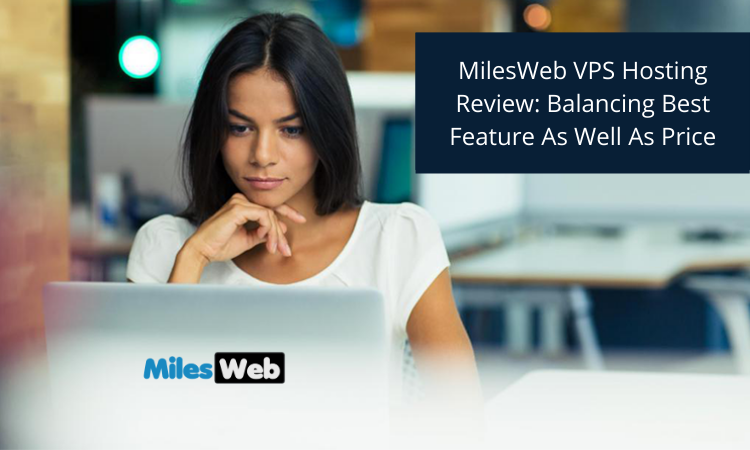 When you connect virtual reality to your daily life, then you will observe that virtual private server hosting is almost to having your own little world. VPS is a bit similar to shared hosting as in that multiple websites share resources of the same physical server on which they are hosted. Alternatively, dedicated hosting and VPS hosting differ from each other due to the restrictions placed on who can use the resources. So, in case you still are working with shared hosting with limited resources, then this is the right time to think for shifting to a VPS plan (or a dedicated server).
In this article, you will get a complete idea about the essentials of VPS hosting and reasons to consider MilesWeb hosting provider for the same.
Generally, web hosting providers use a hypervisor, or software that helps in creating individual virtual machines on the server. Due to this process of separation, your website remains secure from your neighbors, though you all are still using a "shared" pool of resources. Additionally, you should remember that the VPS server will be more powerful and less populated as compared to the one used for shared hosting. Also, the resources assigned get divided evenly so that one website cannot take advantage of another website's resources and vice versa. It is similar to owning a flat in an apartment wherein everyone lives in their flat instead of knocking down walls and taking up their neighbors' living room.
For being more specific with the above-mentioned example, now the difference between VPS hosting and dedicated hosting is that VPS hosting is similar to a townhouse that gives you full control. Dedicated hosting is similar to owning a big house or a bungalow. Therefore, in dedicated hosting, you get the complete server along with the management responsibility and it isn't shared with any other user.
If you want to know more about VPS hosting, just watch the below mentioned video:
https://www.youtube.com/watch?v=5mwAah9PoE4
Above I have already mentioned one of the factors for switching from shared hosting to VPS hosting. However, there are many more factors that you should consider for switching to VPS hosting and those are:
Heavy traffic

Reliability and security 

Server root access 

Increased website loading time

Operating an e-commerce website 

Experiencing "service unavailable" error on your website
So, if you are dealing with the above-mentioned issues while working in a shared hosting environment then you should switch to VPS hosting.
Now you might be thinking about which VPS hosting plan you should consider from the hosting provider as there are two types of VPS hosting plan:
Managed VPS

Unmanaged VPS
The main difference between managed VPS and unmanaged VPS is that, if you don't have much technical knowledge then managed VPS hosting plan is the best for you as your hosting provider will take care of everything unlike unmanaged hosting. With managed VPS hosting, there isn't any need to worry about all the technical things that you might face while working in the hosting environment. Alternatively, if you are technically sound and you can easily solve your issues then unmanaged linux VPS hosting plan is ideal for you.
From the different web hosting providers you can select one as per your preference but in this article you will learn about MilesWeb VPS hosting.
Since the client's review is important while selecting any web hosting provider, you should check for the reviews of the hosting provider. So check the below client's review for MilesWeb hosting company:

About MilesWeb
The leading web hosting company, MilesWeb was started in 2012 and has the benchmarks for its competitors. Having a clear vision in mind, the founders aimed at delivering quality services round the clock at reasonable prices. They have their presence all over the world. This award-winning company helps people to take their business online with confidence. Customer care is their strength and this can be seen from their tag line "Your Hosting, Our Responsibility".
You get stunning features and services with MilesWeb. Their hosting services include shared hosting, VPS hosting, dedicated hosting, cheap linux reseller hosting, cloud hosting, WordPress hosting, business hosting, Magento hosting, etc. at an affordable price. They offer managed VPS hosting plan so that, if you're not that much tech-savvy then you can completely depend on their technical support team for server management and other technical tasks.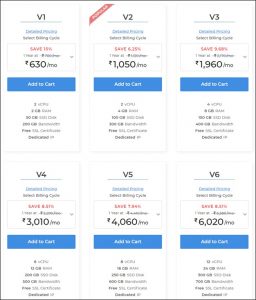 Features of Managed VPS Hosting
Cloud Powered VPS

Select Your OS

Select Your Control Panel

SSDs

Free VPS Management

SSH & Root Access

Resource Monitoring Dashboard

Host Unlimited Websites

Free VPS Migration

Instant Provisioning

No Setup Fee

Robust Infrastructure

Enterprise-Grade Hardware

24/7/365 Support
Conclusion
Their fully managed VPS hosting plans help you to easily upgrade or downgrade the VPS hosting resources, install customized applications and run any program.
So after reading the above points, you will come to know that they have perfectly balanced the best feature as well as price.