Skyrocket Your Online Visibility: How Does Search Engine Optimization Work?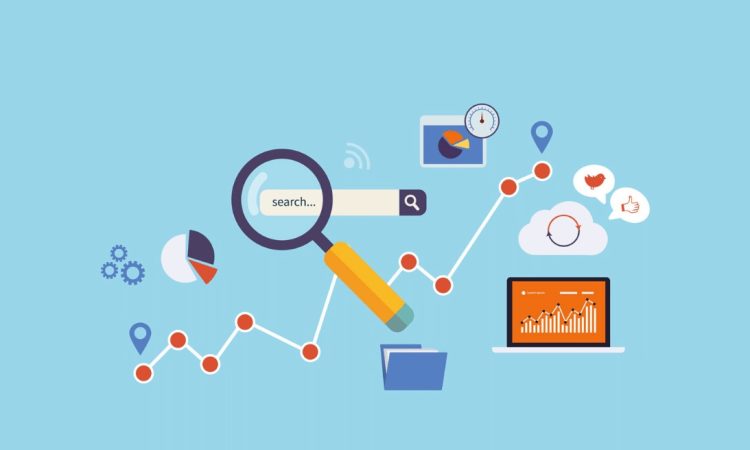 Search Engine Optimization (SEO) is the practice of optimizing a website to improve its visibility and ranking on search engine results pages (SERPs). By understanding the fundamental principles of SEO, businesses can enhance their online presence and attract more organic traffic to their websites.
Having a strong online presence is essential for businesses to thrive. SEO plays a vital role in achieving online visibility by ensuring that websites are easily discoverable by search engines. By optimizing their websites for relevant keywords and providing valuable content, businesses can attract targeted visitors and increase their chances of conversion.
On-Page Optimization Techniques
Keyword Research: Unlocking Targeted Traffic
Effective keyword research is the key to driving targeted traffic to your website. By understanding the words and phrases your target audience uses when searching for relevant information, products, or services, you can optimize your content to align with their needs. Identify high-performing keywords that have a balance between search volume and competition. Utilize keyword research tools to uncover valuable insights and discover long-tail keywords that can boost your organic visibility. Implementing a well-researched keyword strategy will help search engines recognize the relevance of your content and improve your chances of ranking higher in search results.
Crafting Compelling Meta Tags and Descriptions
Crafting compelling meta tags and descriptions is essential for optimizing your website's visibility in search engine results pages. The meta title should be concise, captivating, and accurately summarize the content on the page. Incorporate relevant keywords naturally, but avoid keyword stuffing. The meta description, on the other hand, provides an opportunity to entice users to click on your link. Create a unique and compelling description that accurately represents the page's content and appeals to users' search intent.
Optimizing Website Content: Quality and Relevance
Optimizing your website's content involves creating high-quality, relevant, and engaging content that resonates with your target audience. Start by conducting thorough research on your topic and understanding what information your audience is seeking. Structure your content in a logical and organized manner, using headings, subheadings, and bullet points to improve readability. Incorporate relevant keywords naturally throughout your content, but prioritize the user experience and avoid over-optimization. Focus on providing valuable information, answering user queries, and addressing their pain points. 
Off-Page Optimization Strategies
Building High-Quality Backlinks: The Foundation of SEO Success
To achieve SEO success, high-quality backlinks play a vital role. Backlinks are like votes of confidence from other websites, indicating that your content is valuable and trustworthy. Focus on acquiring backlinks from authoritative websites within your niche, as search engines consider these links as endorsements. Engaging in guest blogging, influencer outreach, and creating valuable content that others naturally want to link to can help you build a strong backlink profile. Remember, it's not just about the quantity of backlinks; quality matters too.
Leveraging Social Media for SEO Benefits
By leveraging social media platforms, you can increase your online visibility, reach a wider audience, and drive traffic to your website. Share your content on social media channels to encourage engagement, likes, shares, and comments. This social activity signals to search engines that your content is valuable and relevant. Additionally, social media profiles often appear in search results, boosting your overall online presence. Engage with your followers, participate in relevant discussions, and use hashtags strategically to amplify your SEO efforts.
Harnessing the Power of Online Directories and Citations
Online directories and citations are valuable off-page optimization tools. By listing your website in reputable directories, you can improve your visibility and attract targeted traffic. Ensure that your business information is consistent across all directories to avoid confusion. Furthermore, citations from authoritative sources strengthen your online reputation and enhance your website's credibility. Seek opportunities to get featured in industry-specific directories and local business listings to maximize your visibility to potential customers. Regularly monitor and update your directory listings to maintain accuracy and relevance.
By implementing effective SEO strategies such as on-page optimization techniques and off-page optimization strategies, businesses can significantly enhance their online visibility and attract targeted organic traffic. Keyword research, compelling meta tags, and high-quality backlinks are just a few of the key components that contribute to SEO success. With a solid understanding of SEO principles and consistent implementation of optimization techniques, businesses can skyrocket their online visibility and achieve their digital marketing goals.
Publisher's Details: 
Emet Digital
17337 Ventura Blvd # 215, Encino, CA 91316
(818) 616-6215
info@emetdigital.com
emetdigital.com
If you're looking for expert guidance to overcome these hurdles and achieve your online goals, Emet Digital offers top-tier digital marketing services in Pasadena, CA. With a customized strategy tailored to your needs, we deliver the desired results.
For more information about digital marketing, read: What Is The Hardest Part of Digital Marketing?