Top 5 Industries That Benefit From a CMMS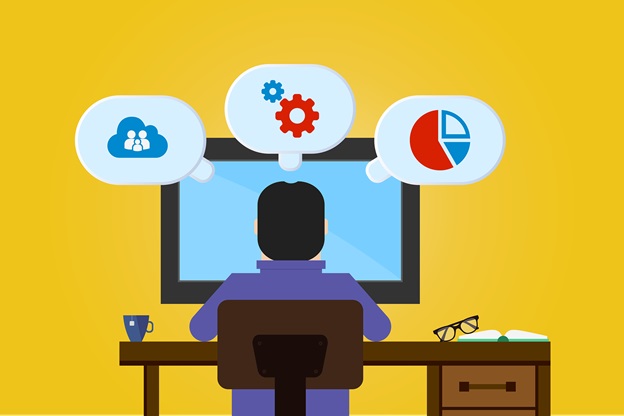 Running a business is not an easy task. It involves everything from managing work orders and scheduling tasks to maintaining assets. Any malfunction of assets or poor work order management can cause disruptions in everyday operations. For this reason, a computerized maintenance management system (CMMS) is being implemented in many industries and organizations, irrespective of the size, as it makes the day-to-day operations easier and efficient.
How Does a CMMS Work?
CMMS software can help plan, measure, and track operations related to maintenance management. A successful CMMS implementation helps a maintenance manager to:
Assign work order to an employee.
Track the lifetime of an asset and schedule preventive maintenance.
Be updated with asset data that includes information on its history, use, and stock level.
Generate accurate reports.
Top 5 Industries That Benefit From a CMMS
Read on to learn about the top 5 industries that use CMMS to achieve efficiency in their operations.
Healthcare
Healthcare is a demanding industry where hundreds of decisions have to be made without wasting time or leaving room for error. By implementing a CMMS, healthcare facility managers can smoothly communicate with in-house staff to ensure that the work orders are on track. As inventory can be tracked, it is easy to be updated on the stock levels. This makes it easy to replenish when the stock level is low and avoid shortages in supply. From enabling easy scheduling of shifts to implementing preventive maintenance routine for medical equipment, CMMS is integral for hospitals and healthcare facilities to deliver exceptional patient experience and smooth functioning of the facility.
Education
Education is one of the industries that benefit from a successful CMMS implementation. Maintenance managers at schools, universities, and colleges manage multiple work orders and work requests every day, even across multiple locations. In addition to this, assets like computers and air conditioners have to be maintained. If one of the equipment is faulty, it may lead to downtime in the classroom and also compromise on providing a good learning environment for the students. Also, maintaining facilities with varied equipment and purposes like classrooms, libraries, and outdoor fields can be challenging. With an effective CMMS, maintenance managers will be able to handle indoor and outdoor maintenance management across the campus efficiently.
Facilities Management
The facility of an organization is integral to the functioning of any business, and the responsibilities of maintenance managers go beyond routine inspections that can be done with manual planning. They ensure the facility is well-maintained for the business to function and also increase the overall efficiency of the organization. A CMMS can benefit a facility manager in a multitude of ways. By providing them with transparent data, a facility manager can follow every employee's work, asset history, and inventory levels. With the available data, it is also easy to schedule and perform preventive maintenance on critical assets. With well-maintained assets, greater uptime is ensured. Efficient planning of employees' work combined with reduced downtime will lead to an increase in labour productivity and reduced costs. An efficient CMMS can also help an organization to be compliant with the safety procedures.
Manufacturing Industry
In a manufacturing plant where reactive maintenance is followed, a piece of equipment is repaired when it is faulty; it leads to downtime and negatively impacts production and profits. When you implement a CMMS in a manufacturing plant, you are replacing reactive maintenance with preventive maintenance. The software can help schedule maintenance at regular intervals that will ensure the equipment runs optimally at all times. It is also easier to perform preventive maintenance as maintenance technicians will have access to all the information relating to the asset, its history, and the procedure for maintenance. Manufacturing companies comply with a lot of regulations and requirements for production and safety. Since a CMMS is a repository of information relating to assets and maintenance tasks, it is easier to prove to the regulatory agencies when the plant is audited.
Food Industry
The food industry is one of the industries that can significantly benefit from implementing a CMMS. It is subjected to frequent inspections, audits, and food safety regulations as health and safety are two important priorities of the industry. With a CMMS, it is easy to store all the documents like manuals, standard operating procedures, and also generate reports that can be helpful during inspections. Without reliable equipment, food production will suffer. A CMMS enables scheduling preventive maintenance making way for uninterrupted food manufacturing. This will reduce food waste because most foods will spoil if they are not used in time.
If you are running an organization and think a CMMS is what you need for more efficient operations, you should invest in the software. While choosing the software, go for CMMS software that is user-friendly and flexible so that it can be used by all the employees who are involved in running operations or management.