IMPORTANCE OF PLATFORM FOR REVIEWS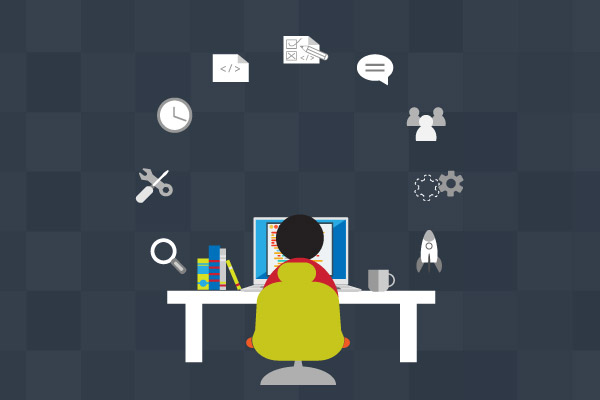 A platform for reviews is a site that facilitates and enables customers to add reviews and feedback to a company or organization's website, page, or a media platform. It provides commentary space features whereby a customer can write their feedback, simple star rating features, review photos features, and scale based ratings, e.g. 1 to 10.
It enables customers to assess the quality of products.
This applies more to business entities and online products, whereby most of the customers compare products by using other customers' reviews to determine the quality of the product they want to purchase.
Customers always give positive feedback when quality and satisfaction are offered, and this increases the chances of more purchases. A positive review always brings back more sales.
Provides feedback to a company in regards to their products and services.
It is through the customer product reviews that a company learns more about their consumer needs regarding their offers.
Customers will tell you if your products are good or bad, which will guide you to make changes.
Negative reviews will help you improve quality and institute changes where need be for the purpose of customer satisfaction. Positive reviews enable you to appreciate your customers more.
Builds and strengthens the relationship between a company and its consumers.
A good company understands their customers and collects feedback from them.
A platform for reviews provides an opportunity for the company to interact with its customers as well as customers interacting with each other digitally. This builds a good relationship between them, leading to the growth and success of the business.
It enhances a positive online reputation.
What do customers find out when they google search your page or company? A good reputation for your company is important to you, and this is realized through an investment in a platform for reviews. Through customer reviews, you are able to refine your customer services, and this leads to customer satisfaction hence positive reviews.
Customers use the internet to make purchasing decisions; therefore, it is essential to maintain a good online reputation for your company to be successful.
Builds your brand.
Online reviews guide your customers on what to expect from you. It increases your brand awareness and visibility.
Customers are motivated when they see other people talking about your brand, which guides them into deciding if your services are worthwhile.
Monitoring and responding to all your reviews play a key role in building a good brand.
Digital monitoring
Reviews enable you to manage and monitor your social networking campaigns in terms of advertising your products or brand. It lets you determine if an advert was successful or what measures should be put in place in different areas of concern.
Provides feedback on employee services.
A customer will always voice out their dissatisfaction with customer care services through the review platform. This will help in recruitment efforts as an employer and to take the necessary measures to avoid inconveniences and provide excellent services in the future.
Reviews direct the local search.
People search online for service providers, e.g., restaurants, and the reviews guide them to choose among many options. If you have positive customer reviews, it guides other customers into trusting your work.
Plus, customer review is an indication that your business is legitimate, and search engines like google take this into account.
Bottom line
The essence of a platform for reviews is to interact with your consumers and collect feedback from them to enable your business to grow more. Turning negative reviews into positive ones by responding to your customer's needs promptly shows your concern to your customers. Positive online reviews make your business thrive more. It is also through this that companies can appreciate their customers hence creating positive relationships between them.